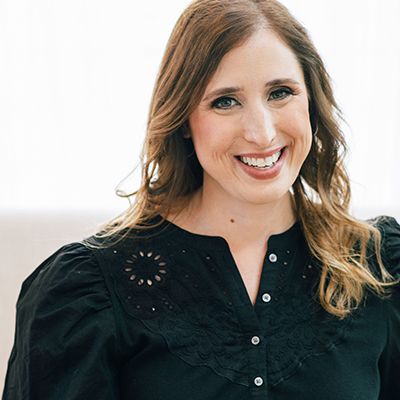 Titles and Organizations
Graduate Teaching Assistant (Aural Skills), Dewberry School of Music, CVPA
Personal Websites
Biography
Rita Gigliotti is currently pursuing her PhD in Music Education atGeorge Mason University and most recently earned a Graduate Artist Diploma in Music for Well-Being in May, 2022. Originally from the suburbs of Pittsburgh, Pennsylvania, she began her professional teaching career in 2001 with middle school chorus and general music. Previously she earned a Master of Music in Music Education from Duquesne University, Pittsburgh (2005) and a Bachelor of Music in Music Education with a concentration in Voice and dual endorsements in Instrumental and Choral Music Education from Seton Hill University Greensburg, Pennsylvania (2001).
Rita has always had an interest in music, well-being, and the mind, body, voice connection. After her extensive battle with Cushing's Disease she felt even more drawn to pursue studies in the healing power of music, because it was clear that music enabled her to float through some of the darkest days of her own recovery and journey back to restored health. While completing the Music for Well-Being Graduate Diploma at GMU, Rita also earned her Pranayama Certification with Maryam Ovissi at Beloved Yoga and Certificates in Level 1 and 2 of Healing Touch through the accredited Healing Touch Program. Through this work Rita has implemented methods to engage, elevate, and empowerTM her students in practice and performance in the classroom, on stage, and in her private studio, Melodia. 
Rita has spent over two decades as a teacher in the public school system gaining a wide variety of experiences in K-12 Music Education. Rita most recently served as the Choral Director at South Lakes High School in Reston, VA (Fairfax County Public Schools). During her seventeen year tenure, there, she directed five choirs, mentored and sponsored three student run a cappella groups, developed a non-profit parent booster organization, directed, produced, chaired, and hosted countless county, state, and international music events, concerts, and musical theatre productions and co-sponsored the Tri-M Music Honor Society. Choirs under her tutelage consistently earned superior ratings at state and national assessments and were regularly invited to perform with a wide range of professional artists, university choirs, for state and national music festivals, and at WNBA and NBA games. Rita's choirs received honorable opportunities, by audition, to perform at the Virginia Music Educators Association In-Service Conference, Carnegie Hall, and for the Candlelight Processional, narrated by Neil Patrick Harris at Epcot in Walt Disney World. Under Rita's leadership the South Lakes Choral Department was awarded the 2011 American Association for People with Disabilities (AAPD) Inclusion & Diversity in the Arts Award. AAPD is the largest non-profit cross-disability organization in the United States. Rita has been nominated for FCPS Teacher of the Year and was a finalist for SEPTA Secondary Co-Curricular Teacher of the Year. 
Rita co-produced and hosted SingStrongDC  for nine years (2009-2016). 
This international a cappella music festival brought some of the world's best a cappella artists, across all genres, to collaborate, enrich, inspire, entertain and educate our community. The focus of this charity event was to celebrate vocal music in all forms and across all genres. It brought singers of all ages and all experiences together who shared a love of music, a cappella, and were passionate about finding a cure for Alzheimers. 
Headlining artists included: Pentatonix, NOTA, Street Corner Symphony, Ten, MAXX Factor, Traces, Afro-Blue and The Vanderbilt Melodores from NBC's TV show, "The Sing-Off;" Grammy Winner, Ben Bram, Rob Deitz (with Level), American Idol's Blake Lewis, and Nate Tao (with The Funx); Ball in the House and The Edge Effect from "America's Got Talent;" viral youtube sensation and Austrian overtone singer, Anna-Maria Hefele; Stiletta, GQ, Traces, Da Capo, Broadway Trio, Apollo Link; the haunting, Eastern European sounds of Slaveya and Zulal; renown overtone singer and Wynton Marsalis collaborator, Alex Glenfield; comedic a cappella legends, The BOBS; international touring acts, The Swingle Singers (England), The Essentials (Canada), The Glue (Switzerland), Fii (Austria), Vocaldente (Germany), VocalLine (Denmark), Ensamble Fenix (Venezuela) ONAIR (Germany) Voco Novo (Taiwan); The Alexandria Harmonizers, barbershop multi-medalists; beatboxers, Mandible (VocaPeople), Ben Mirin (TED Talks),  Kalia Mullady (Freestyle Love Supreme) and dozens more. This festival raised hundreds of thousands of dollars for the fight against Alzheimers with annual donations to Cure Alzheimer's  and the Alzheimer's Association.
Rita is a current member of NAfME, ACDA, and VMEA. She is past-president of the Fairfax County Choral Directors Association, and has served VMEA as the Chorus Representative for District XII and as a member of the Government Relations Committee. 
When she's not making music, studying or teaching Rita loves spending time in nature, doing yoga, cooking, going to the beach, snuggling with her shih-tzu, Holly and hanging out with her supportive and amazing husband, Francesco. 
You can stay up to day and learn more about Rita at www.ritagigliotti.com