Let Your Music Soar to New Heights
State-of-the-art classrooms, rehearsal spaces, and performance venues allow Dewberry School of Music students to create the perfect environment to develop and perform incredible work.
Impressive Spaces to Learn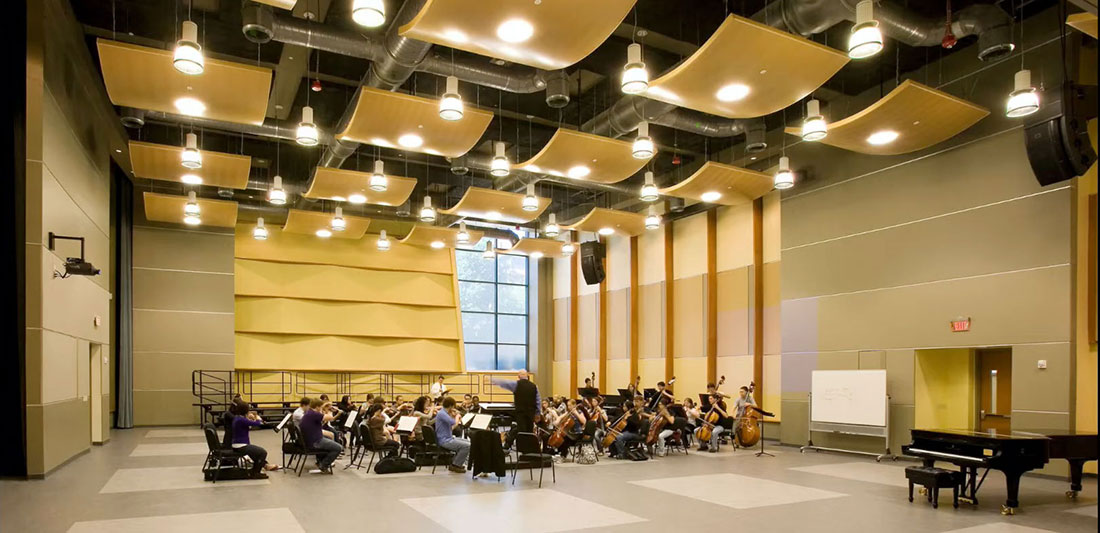 Moving through the hallways of the Music/Theater Building on the Fairfax campus of George Mason University, you'll hear vocalists rehearsing and instruments of all kinds coming to life. This spectacular space hosts smart classrooms, three rehearsal halls, and a sound design studio. Practice rooms and classrooms are illuminated by expansive windows, through which natural light streams in, and feature Steinway grand pianos kept in pristine condition.
In the Donald and Nancy deLaski Performing Arts Building, students connect with their peers and professors in classrooms and rehearsal halls, preparing for concerts in one of the many spectacular performance spaces across our campuses.
Beautiful Stages to Showcase Your Music
---
A Cutting-Edge Music Technology Studio
---
Take a Virtual Tour around our facilities