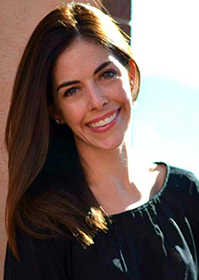 Titles and Organizations
Professor, School of Dance, CVPA
Contact Information
Campus: Fairfax
Building: de Laski Performing Arts Bldg
Mail Stop: 3D4
Biography
Shaun Boyle is a dance practitioner and educator with research interests in classical and contemporary ballet, modern/contemporary dance, and choreographic practice. Shaun has performed in both ballet and contemporary dance companies including Cedar Lake Contemporary Ballet, BalletMet, Cherylyn Lavagnino Dance, and The Dario Vaccaro Dance Project amongst others. She has also performed in projects such as David Dorfman's 'Underground' at the BAM Nextwave Festival and in the London 2012 Olympic Torch Relay performances in England.
Shaun's choreographic work has been showcased nationally and internationally and she has been a recipient of The Field's Artist Residency grant in New York, the Djerassi Resident Artists Program in California, and the prestigious choreographic initiative DanceLines at the Royal Opera House in London.
Shaun holds a BFA in Dance with Honors from NYU's Tisch School of the Arts and an MA in Choreography with Distinction from The Trinity Laban Conservatoire of Music and Dance in London. Shaun has served as a full-time faulty member at the University of California, Irvine and the University of Utah and has taught at several other dance institutions in the United States and United Kingdom.
Degrees
MA, Choreography (with Distinction), The Trinity Laban Conservatoire of Music and Dance in London
BFA, Dance (with Honors), NYU's Tisch School of the Arts