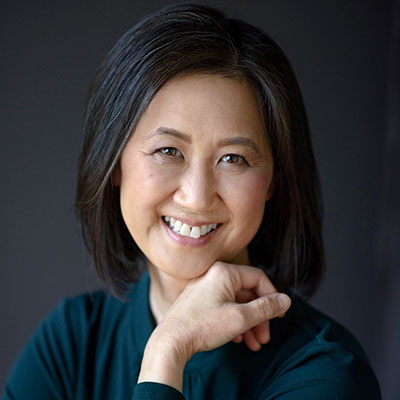 Titles and Organizations
Director of STRINGS, Assistant Professor, VIOLIN, Dewberry School of Music, CVPA
Contact Information
Phone: 703-993-6271
Campus:
Fairfax
Building:
Music/Theater Building
Room 2031
Email:
jhuang15@gmu.edu
Biography
Prof. June Huang is the Director of Strings and Assistant Professor of Violin at the Dewberry School of Music. She teaches undergraduate and graduate courses in applied violin, chamber music, pedagogy, and string methods. Prof. Huang has a Master of Arts from the University of California at Santa Barbara where she was a member of the Young Artist String Quartet. She earned a Bachelor of Music in Performance from the Oberlin Conservatory and attended the Cincinnati College-Conservatory of Music as an undergraduate. Prof. Huang studied at the Meadowmount School of Music, Aspen Music Festival, Banff Centre for the Arts, and Kneisel Hall. Her primary teachers include Stephen Clapp and Ronald Copes.
Prof. Huang has performed with the National Philharmonic, Harrisburg Symphony, Richmond Symphony, Wolf Trap Orchestra, Washington Ballet Orchestra, and Amadeus Orchestra. She is a frequent chamber music collaborator and has appeared at the Staunton Music Festival, Red Lodge Music Festival, and Chamber Music Society of Central Virginia. A specialist on the baroque violin, Ms. Huang plays and records with Opera Lafayette, Four Nations, and REBEL Baroque Orchestra. Leadership positions have included concertmaster of the Washington Bach Consort and the Washington National Cathedral Baroque Orchestra.
Prof. Huang is certified by the Suzuki Association of the America and is a member of the initial cohort of Communicating Honor for Diversity. As a grant recipient from the Levine School of Music, she visited Matsumoto and studied violin pedagogy with Dr. Suzuki. Prof. Huang is an active clinician and was the Founder and Director of String Camp and Strings Plus at Levine Music in Washington DC for 27 seasons. She currently directs the Mason Community Arts Academy Strings Camp and High School String Intensive.
Professor Huang is a member of the Editorial Committee of the American String Teachers Association and a presenter at the ASTA National Conference for 2022 and 2023. Additionally, she will perform and present at the Midwest Clinic and at the state conferences of the Virginia Music Teachers Association and the Virginia Music Educators Association this season. Prof. Huang is studying the intersection of music education and citizenship, and she intends to complete a Masters Certificate in Contemporary Dispute Resolution at the Carter School for Peace and Conflict Resolution next May.
Term Assistant Professor of Music
Director of Strings
Applied Violin
String Pedagogy
Chamber Music
Degrees
MA, Music Performance, University of California at Santa Barbara
BM, Music, Oberlin Conservatory